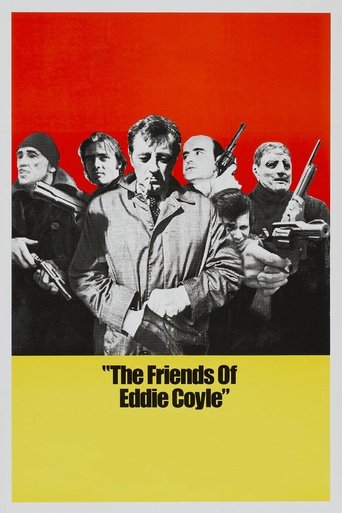 The Friends of Eddie Coyle
It's a grubby, violent, dangerous world. But it's the only world they know. And they're the only friends Eddie has.
Open in app open_in_new
info
As a small time hood Eddie is about to go back to jail. In order to escape this fate he deals information on stolen guns to the feds. Simultaneously he is supplying arms to his bank robbing/kidnapping hoodlum chums.
home
United States