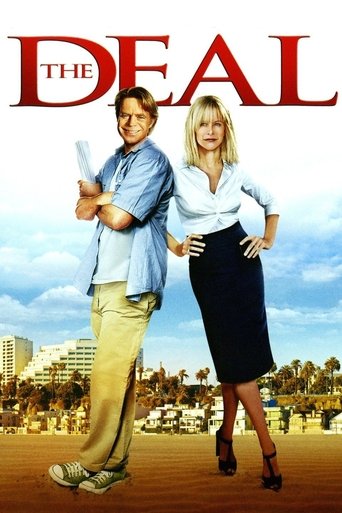 The Deal
Έκλεψαν την παράσταση… και το στούντιο την θέλει πίσω.
Open in app open_in_new
info
Charlie Berns (William H. Macy) is a veteran Hollywood movie producer who has given up on his career and life. That is until his idealistic screenwriter nephew (Jason Ritter) comes bearing the script of a lifetime and Charlie decides to give his career one final shot. The only thing standing in his way is Diedre Hearn (Meg Ryan), a sharp-witted studio executive brought in to keep Charlie in line.
home
South Africa
Canada
United States
domain
The Department of Trade and Industry of South Africa
Peace Arch Entertainment Group
Canadian Film or Video Production Tax Credit Fund (CPTC)