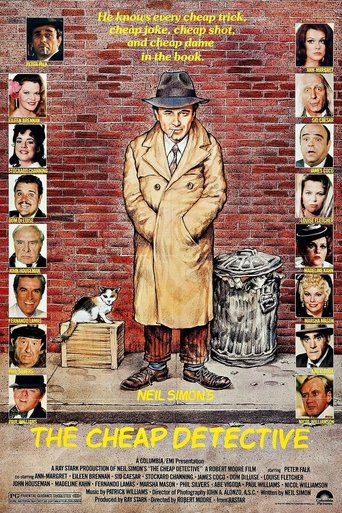 The Cheap Detective
Who dunnit? This time it's Neil Simon who's really dunnit.
Open in app open_in_new
info
Spoofing the entire 1940s detective genre, and his own performances as a bumbling private detective, Peter Falk plays Lou Pekinpaugh, a San Francisco private detective accused of murdering his partner at the instigation of his mistress, the partner's wife, Georgia Merkle.
home
United States