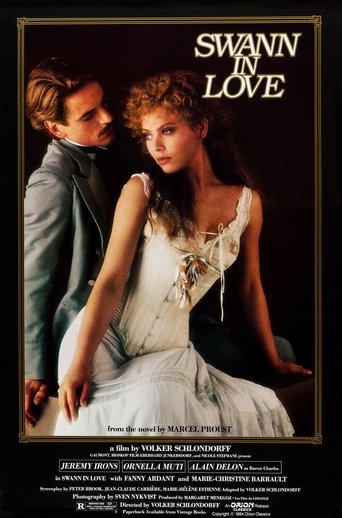 Swann in Love
La magistral película de Volker Schlöndorff.
Open in app open_in_new
info
Swann (Jeremy Irons), an eligible bachelor in the best circles of fin-de-siècle Paris, has also some more vulgar but rich friends, the Verdurins. Through them he meets Odette (Ornella Muti), a courtesan, with whom he falls hopelessly in love. She seems to enjoy his company, for which he pays, but considers herself free to socialise and sleep where she pleases, particularly with a rival called de Forcheville. Swann's passion turns to consuming jealousy, which leads him eventually to accept the social stigma of marrying her. One old friend, the overtly gay Charlus (Alain Delon), stays sympathetic.
home
Germany
France