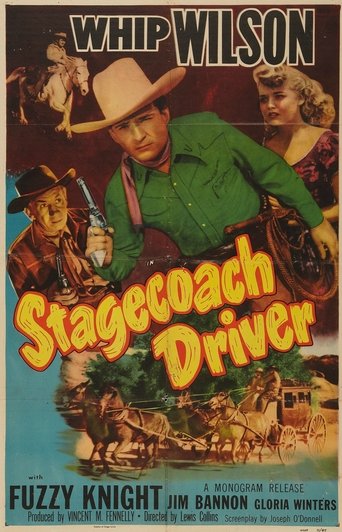 Stagecoach Driver
WHIP WILSON GETS THE MAIL THROUGH HOSTILE COUNTRY!
Open in app open_in_new
info
Jim Bannon and his partner own a stagecoach line. With the coming of the telegraph and the end of the Pony Express, two men plot to take over and get the new mail contract. When Jim's partner is murdered and Jim's name is written in the sand beside the body, Jim is arrested. At his trial Whip brings surprising evidence that clears Jim and the two plotters are soon arrested.
language
home
United States