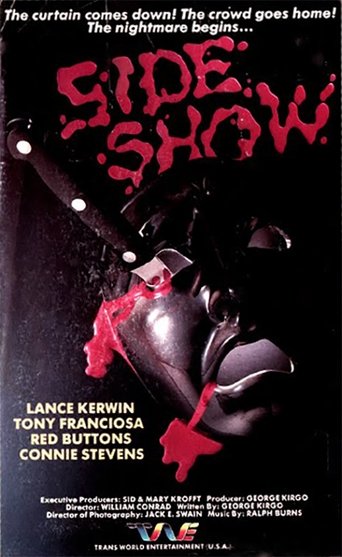 Side Show
The curtain comes down! The crowd goes home! The nightmare begins...
Open in app open_in_new
info
A teenage boy runs away from home. He joins the circus but finds out that it's not all what it's cracked up to be. But then the boy becomes a witness to a murder, and he must try to stay out of the killer's way.
language
today
home
United States