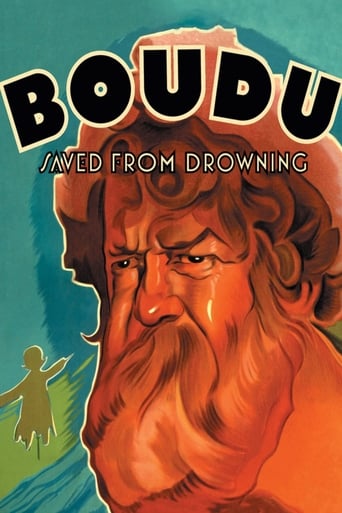 Boudu Saved from Drowning
A Recently Rediscovered Renoir ... Discover It For Yourself!
Open in app open_in_new
info
Michel Simon gives one of the most memorable performances in screen history as Boudu, a Parisian tramp who takes a suicidal plunge into the Seine and is rescued by a well-to-do bookseller, Edouard Lestingois. The Lestingois family decides to take in the irrepressible bum, and he shows his gratitude by shaking the household to its foundations. With Boudu Saved from Drowning, legendary director Jean Renoir takes advantage of a host of Parisian locations and the anarchic charms of his lead actor to create an effervescent satire of the bourgeoisie.
home
France
domain
Les Établissements Jacques Haïk