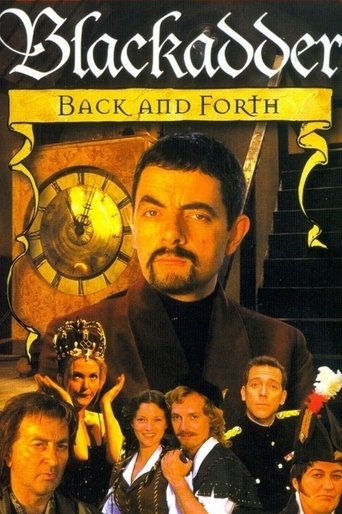 Blackadder: Back & Forth
The final episode in the saga of the Blackadder family, who have forever been at the very center of British history and society.
Open in app open_in_new
info
It's Millennium Eve and Blackadder is hosting a dinner party for a few select friends, Lady Elizabeth, Viscount George, Archbishop Melchett and Archbishop Darling. Baldrick devises yet another of his infamous cunning plans to help his ever greedy master Edmund Blackadder con money from his gullible friends. The pair build a "time machine" from empty cereal packets and place bets with their friends as to when in history they will travel, retrieving various artifacts from their travels as proof, items which Blackadder already owns! However, in a strange twist of fate the time machine actually works and the pair are thrown back in history initially to the Jurassic period. Gradually the pair start to return to their own time stopping off at various famous times in history such as Sherwood Forest and the Battle of Waterloo but will they make it home?
home
United Kingdom