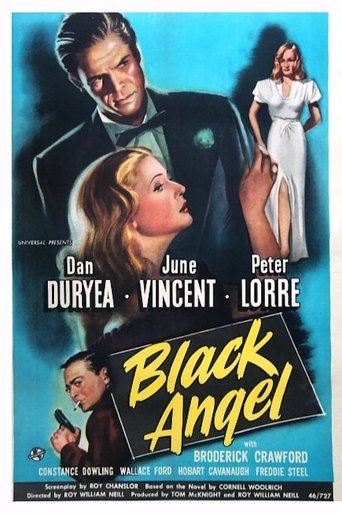 Black Angel
Duryea! ...that fascinating tough-guy of "Scarlet Street"!
Open in app open_in_new
info
A falsely convicted man's wife, Catherine (Vincent), and an alcoholic composer and pianist, Martin (Duryea) team up in an attempt to clear her husband of the murder of a blonde singer, who is Martin's wife. Their investigation leads them to confrontations with a determined policeman (Crawford) and a shifty nightclub owner (Lorre), whom Catherine and Martin suspect may be the real killer.
home
United States