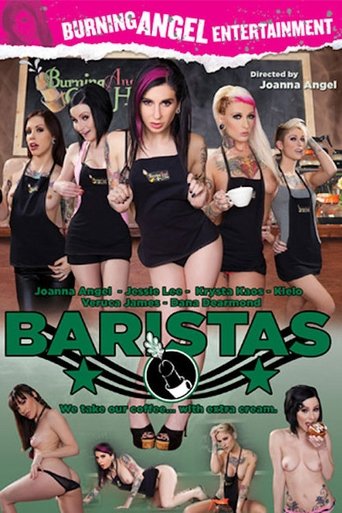 Baristas
We take our coffee ... with extra cream.
Open in app open_in_new
info
Joanna Angel and her staff of sexy baristas (Jessie Lee, Kleio, Veruca James and Krysta Kaos) need to figure out how to lure more customers into their coffeehouse the Burning Angel Coffee Hole before it becomes a parking lot! In a brilliant effort to save the store, the girls begin brewing hot servings of wet pussy lattes, vanilla tits-a-chinos and spicy, anal infused confections! Baristas. They take their coffee with extra cream.
language
domain
Burning Angel Entertainment