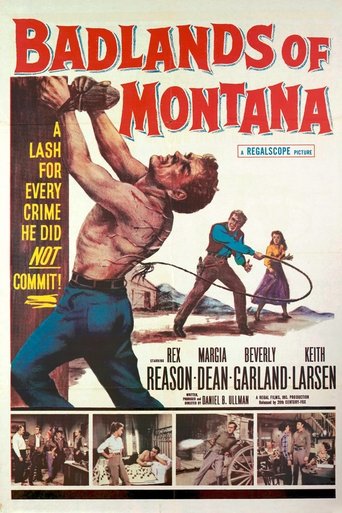 Badlands of Montana
Lash for every crime he did not commit!
Open in app open_in_new
info
Directed by Daniel B. Ullman in 1957. Wanting to follow in his late father's footsteps, eager reformer Steve Brewster (Rex Reason) runs for mayor of a small Montana town but is forced to flee and join a gang of notorious outlaws after he's provoked into killing two corrupt officials in self-defense. Gang leader Hammer (Emile Meyer) takes Steve in, and Steve falls for his daughter, Susan (Beverly Garland), but his loyalties are divided when he's appointed marshal of his hometown.
language
today
home
United States