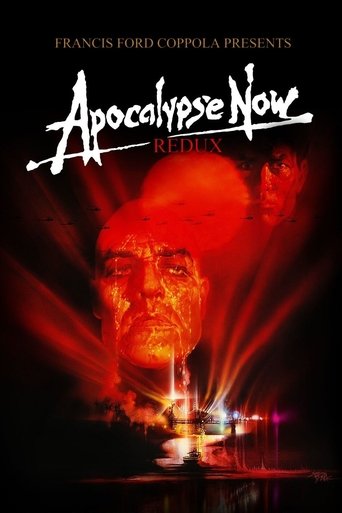 Apocalypse Now Redux
L'horreur. . . L'horreur. . .
Open in app open_in_new
info
Loosely based on Joseph Conrad's novel, "The Heart of Darkness", the film transplants the tale to the Vietnam War. A young American captain is given the assignment to hunt down and kill one of his own, a colonel, who has apparently gone insane. The deranged colonel murders hundreds of innocent people and constructs a strange kingdom for himself deep in the jungle, where he is deified by his followers.
language