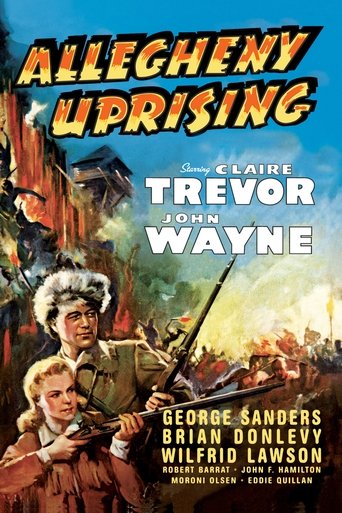 Allegheny Uprising
In the south western Pennsylvania area of colonial America in the 1760s, colonial distaste and disapproval of the British government is starting to surface. Many local colonists have been killed by American Indians who are armed with rifles supplied by white traders.
Open in app open_in_new
info
Allegheny Uprising is a 1939 film produced by RKO Pictures, starring Claire Trevor and John Wayne as pioneers of early American expansion in south central Pennsylvania. Clad in buckskin and a coonskin cap (as he would be a decade later in The Fighting Kentuckian), Wayne plays real-life James Smith, an American coping with British rule in colonial America. The film is loosely based on a historical event known as the Black Boys Rebellion during the 1760s.
home
United States