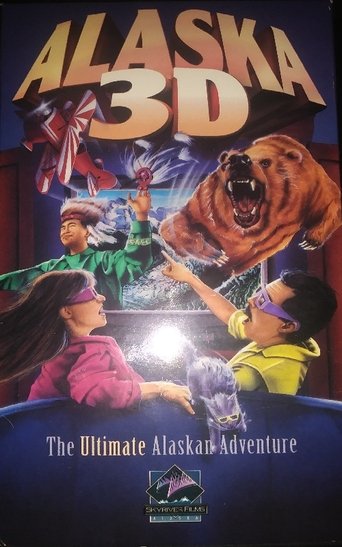 Alaska 3D
WORKS ON ANY TV AND ANY VCR! (one pair of glasses included) Can also be viewed normally without glasses.
Open in app open_in_new
info
Take the ultimate Alaska adventure. Combining NEW 3D TECHNOLOGY with fearless cinematography like no other you've ever enjoyed! You'll flightsee MT. MCKINLEY in 3D...from the wing of a bi-plane! See huge GRIZZLY BEARS practically come to life in your livingroom as they crash through rapids in their hunt for salmon! Plus, wade into a herd of reindeer, explore an oil rig on the NORTH SLOPE. Experience up-close the beauty and grace of NATIVE DANCE - all in vivid 3D. Spectacular 3D technology lets you experience the GREATLAND like no on ever has before!
language
today