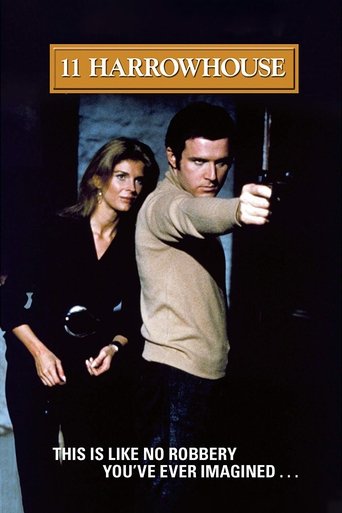 11 Harrowhouse
Ultra Suspense. The best seller made America hold its breath for 225 pages. Now it shatters your nerves with the most incredible robbery on film.
Open in app open_in_new
info
A small time diamond merchant jumps at the chance to supervise the purchase and cutting of a large first class diamond. But when the diamond is stolen from him, he is blackmailed into pulling off a major heist at the Diamond Exchange, located at 11 Harrowhouse.
home
United Kingdom
domain
Elliott Kastner Productions